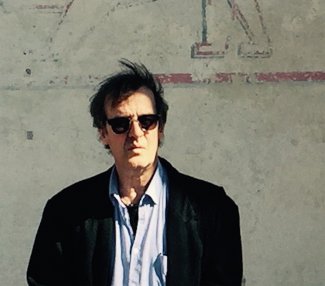 Carl Michael von Hausswolff
Carl Michael von Hausswolff 
Since the end of the 70s, von Hausswolff has worked as a composer using recording technology as his main instrument and as a visual artist using light projections, film/video and still photography as well as other media.
He has exhibited at dOCUMENTA (Kassel), the biennials in Venice, Moscow, Liverpool, Istanbul, Santa Fé, Sarajevo etc.
His music has been played in festivals such as Sonar (Barcelona), CTM (Berlin), L'audible (Paris), el niche Aural (Mexico City), MUTEK, (Montreal) etc. and released works on record by labels like RasterNoton (Berlin), Touch (London), Pomperipossa (Göteborg) and iDeal (Göteborg).
He recently curated the 2nd part the sound-installation FREQ_OUT named freq_wave and collaborates with artist Leif Elggren, Michael Esposito, Hans-Joachim Roedelius, Mark Fell, Jim O'Rourke, Leslie Winer and as Dark Morph (with Jónsi of Sigur Rós) and as Tarvelogue (with Chandra Shukla).
---
Related Albums