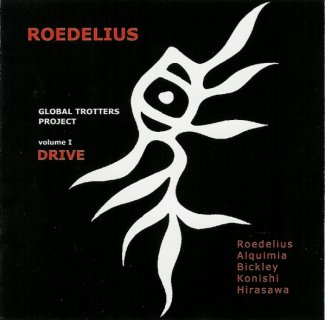 Global Trotters Project Volume 1: Drive
Roedelius gets a Techno makeover. "A beautiful soul train of a record" says U2's The Edge.
 
Give the plague of remix albums paying homage to old masters - such as Can, Nusrat Fateh Ali Khan and sundry godfathers of trance music - it's arguably no great setback that Cluster haven't yet been afforded one. Drive gives you an idea of what it might sound like. Ireland's David Bickley takes some quintessential Roedelius appegiated rhythms and turns it into full on techno music, simulating Cluster's metronomic groove but replacing it with an invitation to the dance floor. Within the chugging beat, Japanese auteurs Konishi and Hirasawa supply the left-field effects while Alquimia is the ghost-in-the-machine with her wordless banshee vocals. On the final track, The Orb's Alex Paterson brings his bag of production tricks to the party and soups up the beat with cosmic vibes and ethereal chorales.
---
Related Albums