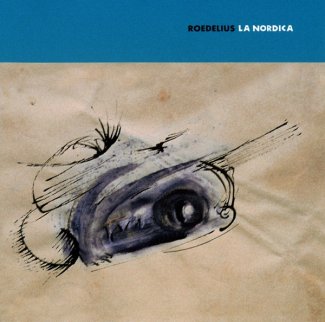 La Nordica
As they reach the age of 60, the work of most composers is rubbed smooth by complacency and compromise, like an eroded stone. It says much for the renewability of Roedelius' creative gifts that his 51st album La Nordica is as raw and challenging as his debut album 30 years earlier.
 
In the first movement, there's no rules, no map, no compass to guide you through 26'35" of the most unremittingly dark music of his career. Eis Im Studenglass (Ice in the Hourglass) multi-tracks disorientating globs of old school electronica. Slamming doors, tik-takking metallica and spectral moans ricochet in uncertain acoustic spaces. Listening to it feels like being thrown down a mine shaft without a candle.
 
The mine shaft: in German romantic literature – from Novalis to Rilke to Hesse – the descent into the underworld comes to represent the journey to the deepest levels of the human psyche. The big questions: life and death, and what becomes of us?
 
In the equally bleak Die Glock von Jokkmokk, we are teased by fleeting glimpses of melodic piano – like flickering horizon lights on a swelling black sea. A premonition of hope? La Nordica's subtitle offers a clue – Salz des Nordens: salz, salt: alluding to Judeo-Christian symbolism. The use of salt to melt ice, to purify ice-cold hearts. Likewise, a certain warmth infuses the second movement Bereit zur Wende. Breathy, swirling loops, synth strings, shakuhachi-like tones that chromatically tease but never resolve. Skittering beats enter the mix and gather pace.
 
Yet still we grope for a sense of purpose until our patience is finally rewarded by the epiphany of the third movement's Nordliches Blau – breaking out into a majestic loping Hip Hop beat. The shakuhachi tones return, now confident and radiant, as if to declare: only those who have known darkness can truly appreciate the strange beauty of the light.
Source: Stephen Iliffe
---
Related Albums