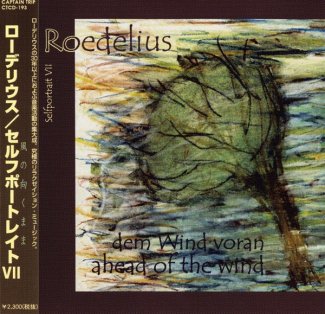 Selfportrait VII - Dem Wind Voran - Ahead Of The Wind
After a gap of 18 years, Roedelius' intimately autobiographical Selbstportrait series continues.
 
In keeping with the fact that HJR is now 65, the seventh volume shows his age; a slower, reflective, poignant effort. "Weit" lurches into earshot with an ill-tuned keyboard played by arthritic fingers then after three minutes it morphs into gorgeous harmonic constellations. If much of the US and European electronica scene that Roedelius helped to seed remains software and sample driven, this album distils Brian Eno's appeal for a revenge of the analogue over digital, for a use of technology as an extension of the brain or muscles. Over eight sublime tracks, multi-tracked looped keyboards circulate like blood in the veins, little flurries and pauses perfectly placed and timed, angular melodies falling on you like sunlight. Give this a spin and you'll have the perfect antidote to a bad day at home/college/the office.
---
Related Albums