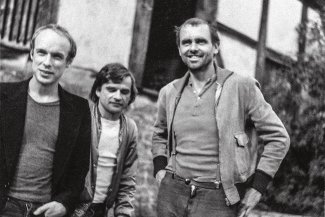 Brian Eno
Brian Eno is an electronic musician and producer. Also known for his multifaceted interests outside of music, especially technological. He was born 15 May 1948 in Woodbridge, Suffolk, UK.
Starting his musical career early, first thing of note being with the band Roxy Music, Eno has gone on to produce a number of highly eclectic and increasingly ambient electronic and acoustic albums, and also works frequently as producer for many popular artists. 
He is widely cited as coining the term "ambient music", with his series of albums using the term recorded between 1978 and 1982.
---
Related Albums