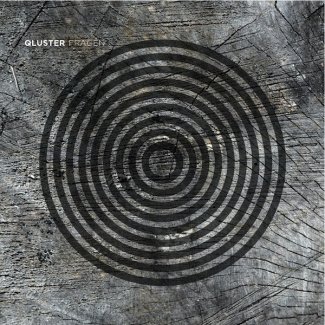 Fragen
Listen on Spotify
Whether you prefer K, C or Qluster - the magic is undimmed.
 
Qluster is a subtle rebranding of the legendary Cluster - Dieter Moebius and Hans-Joachim Roedelius - with the former now departured and his mantle taken by Austrian classical sound engineer-cum-keyboardist Onnen Bock. You'd hardly notice the difference, other than Bock offers Roedelius a subtler foil to Moebius' angular rhythms and harsh disruptions. Even so, the new duo have a similarly telepathic sense of timing, weaving in and out of each other's drones, melodies, synth strings and clicks to beguiling and often magical effect. If the mood is often deceptively languid, snapping in and out of focus, now and then it surges towards dramatic tension and unexpected vistas.
 
Traditionally, I've often struggled with live recordings, all that loud and compressed dynamic, the microphone to tape echo and distortion. But thanks to modern digital to soundboard technology Fragen has the sound quality of studio album while capturing the spontaneity of Qluster's commitment to the unexpected twists and turns that come from allowing the music to evolve in response to the mood of the moment.
 
I've sometimes wondered whether the now 76-years young Roedelius still had it in him to produce any more classic albums - plus the Kraut / new age / electronica / ambient genres are now several decades old and often struggle to find anything new to say - yet Fragen is an alchemical distillation of all those genres that no pre-programmed software would be capable of punching out.
---
Related Albums