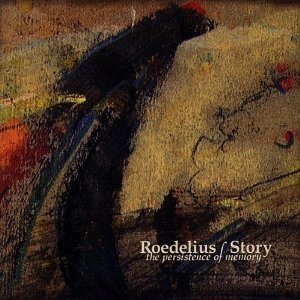 The Persistence Of Memory
An epic soundscape - the longest track in the entire Roedelius discography.
 
The sixth album of a prolific year 2000 for HJR. Recorded with Ohio-based Grammy award winning composerTim Story during their 1999 Indian Summer tour. Persistence sounds like their whole lives compressed into 56-minutes of sonic mind-mapping. The duo perform, cut and paste and loop their way through samples of their own performances plus snatches of other composers' works - Charles Ives, Pierre Henry to name a couple. With the editing flaws and glitches deliberately left in as sonic events with their own value, at times this is a roughly assembled soundscape, and yet the effect is calming and sublimely beautiful ambient music. A slow motion-replay of recurring motifs waits to cohere into music. Rising thermals carry blown leaves of fleeting melody and tone colours and dissonance. The volume surges and recedes like waves lapping on a beach. Mellow, reflective, puzzled, the mood mostly inhabits the warm side of autumn; now and then a chill sets in - bursts of static, an undertow of Webern-esque melancholy. If you'll forgive the pun, you'll need persistence to stay with Persistence and like the best of ambient music you may find it occasionally drifts in and out of your attention, but overall it richly rewards the effort.
---
Related Albums