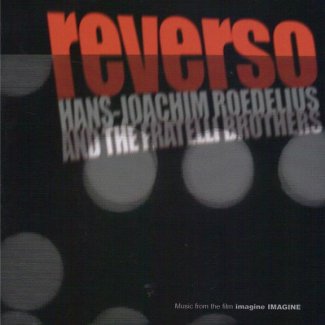 Reverso
Listen on Spotify
Five decades on, Our Roedelius finally releases a film soundtrack. Well worth the wait.
 
As a godfather of electronica, Roedelius could have easily made a parallel career as a film soundtrack auteur, only he's always lacked the killer instinct of a Vangelis or Froese to compromise his intuitive muse for mass audiences. Which made him something of a wild card for Frederick Baker's BBC TV documentary Imagine, IMAGINE - about the countercultural forces that gestated John Lennon's iconic hit 1971 single - alongside the experienced film scorers Fratelli Bros. It was inspired choice, as these 14 vignettes testify. Roedelius' sparse piano lines tangentally evoke Zen simplicity of John Lennon's tinkling ivories while offering a tantalising thread for the Fratellis - George Taylor, Richard Heacock, Neill MacColl - to sculpt their reliably gorgeous and thought provoking electronic soundtracks.
 
The result is not so much late 1960s - there's no primal screams or street marches here - as a response to Lennon's gentler side, his call to free the imagination and transcend petty nationalism and loyalties. Hence, Reverso blends east and west until you can't see the joins; woozy eastern drones and baroque Viennese rhythms, dreamy ambiences underscored with just-there electric guitars and chattering drum loops. The quizzical spirit of Yoko's Fluxus movement is in there too, evinced by the unusual sound treatments and subtle effects that underscore the more conventional arrangements.
 
Emotionally complex yet uncluttered. Not so much push-button Chariots of Fire as a gentle invitation to imagine a world free of cliche and bullshit. Our John, himself, would have approved, surely.
---
Related Albums