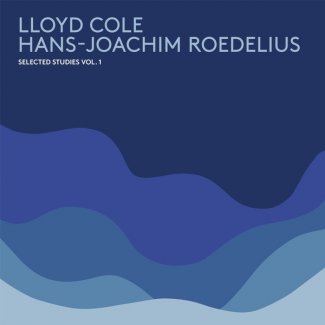 Selected Studies Vol. 1
Listen on Spotify
A glorious late-flowering that has absolutely nothing new to say, and says it absolutely beautifully.
 
If you enjoy the sound of classic mid-1970s Cluster or the inimitable Roedelius selbstportraits then you'll adore this.
 
Likewise, singer-songwriter Lloyd Cole was entranced by the quirky innocence of their metronomic loops, sublime melodies and ambient tints. As a 'fan' Cole dropped his guitar and lyric book to pay his own modest instrumental homage with Plastic Wood (2004), but this time around he gets the chance to reproduce it with the now 79-years young man himself – with the benefit of a state of the art digital gear replacing the old grainy analogue home studio sound of yore.
 
As ever, within the unashamedly electronic muse there are hints of acoustic instruments – glockenspiel, church organ, accordions, kalimba, lute – without ever descending into pastiche. Alternately, solemn, quirky, meditative, punchy, wistful, ritualistic, funny - the love and affection with which this album was created is palpable.
---
Related Albums